Posted by Benjamin Zappin, LAc on Sep 21st 2021
As medical professionals, co-founder Ingrid Bauer (MD) and I regularly create special herbal remedies tailored to the specific needs of our patients, our family members, or ourselves. Formulation flexibility contributes immensely to our ability to provide effective treatment, and we are dedicated to helping other herbalists access its benefits as well.
For practitioners, our herbal pharmacy stocks hundreds of whole botanicals, house-made tinctures, and granulated TCM extracts for compounding made-to-order remedies, allowing healthcare providers to offer individualized care to their clients—without worrying about the complex, costly, and time-consuming of maintaining a full-service apothecary in-house. For non-professionals, we recently released the first run of our new, expanding line of single herb extracts that can be used to modify or create custom blends at home.
Benefits of Blending Tinctures
Blending extracts can be easy, fun, and often useful. If you have certain extracts you take together regularly (say, in the morning before work, or at night before bed), combining them into a blend could make it simpler to motivate yourself to take them. Blends can also be great space-savers, which is especially helpful when you want plant support on-the-go, such as while traveling or on your morning commute. In some cases, blending can result in formulas that are more impactful than the sum of their parts, as the dynamic features of the ingredients are accentuated by each other.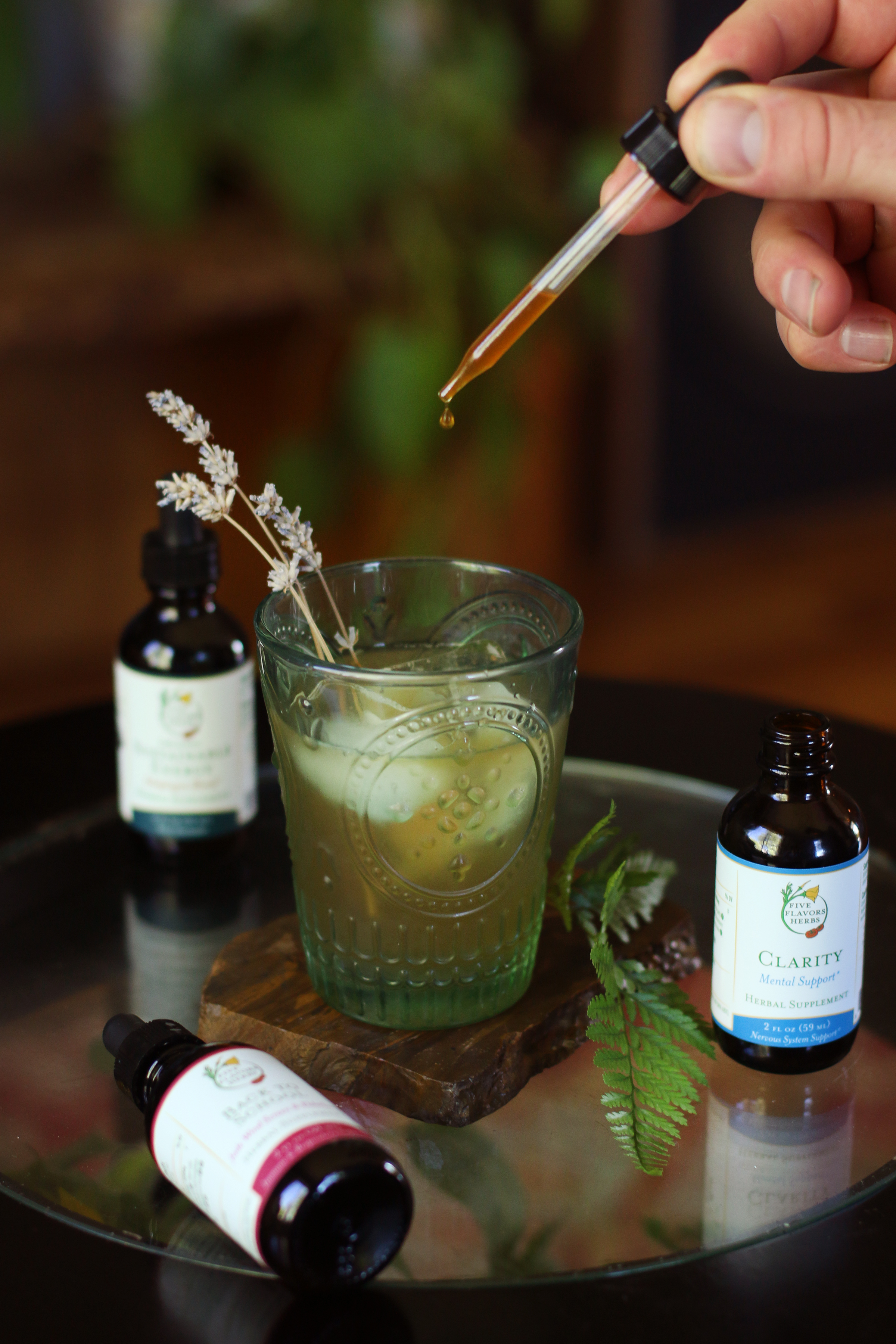 Herb Blending Safety Tips
Some herbs are only safe in very specific doses, carry a risk of herb-drug or herb-herb interactions, or may be inappropriate for some groups (pregnant/nursing folks, children, people with certain medical conditions, etc.). These herbs should only be used therapeutically under the guidance of a professional. However, other herbs are widely tolerated, well studied, and broadly beneficial, making them excellent candidates for introductory blending endeavors.
We've selected the botanicals in our single herb extract roster for their safety and accessibility. While we don't believe there are any special precautions or contraindications that you may need to consider while blending with our extract line, we do recommend reviewing the Caution section on each extract's product page before adding it to your apothecary lineup.
We emphasize nervines, adaptogens, and digestives because their effects can usually be felt shortly after consumption, making it easier for a person to understand how they react to a new plant on an individual level—mentally, emotionally, physically, or spiritually. If an extract feels too strong or makes you uncomfortable in some way, it may not be the right herb for you. That said, some people react unpleasantly strongly to an herb like Valerian when taken alone, but find it just right when combined in a formula. We recommend getting to know the individual formulas and single herbs prior to blending in bulk, both to monitor for adverse reactions and to be able to contrast its effects on its own vs. in combination with other ingredients. When in doubt, you may find additional guidance by consulting with a local herbalist (consider coming into our shop in Oakland if you're nearby!).
DIY Herb Tincture Blend Recipes
Our single herb extracts are amazing tools for easily adding flexibility to your home apothecary—which is why we so often use them ourselves! We like to modify our favorite signature and traditional Chinese blends with one or two other herbs to accentuate different features of the base formula and strengthen its effect. We also combine single extracts into simple blends to create useful "secret menu" formulas we don't currently pre-blend in our shop.
Here are a few of our favorite modifications and blends, sourced from our home experiments, friends, patients, and customers. Please note that these modifications are DIY only, but all the ingredients for each one are available in our online shop. Feel free to tailor, augment, and create fun new names when inspiration strikes!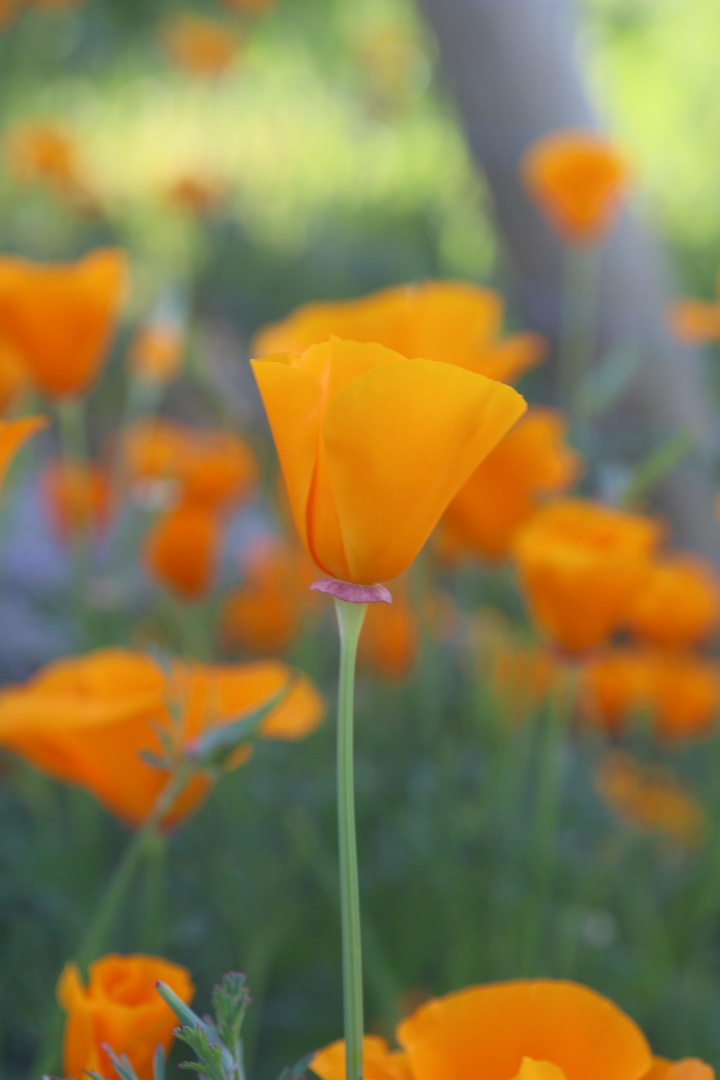 MODIFICATIONS FOR FIVE FLAVORS HERBS FORMULAS
SINGLE HERB EXTRACT BLEND RECIPES
Blending Herbs Before Tincturing
Sometimes, we choose to combine herbs together before extraction, resulting in a finished tincture that contains the properties of multiple herbs from the start. While making herbal tinctures is not in the scope of this article, we want readers to understand that both methods can be useful for creating a formula, depending on the botanicals involved and the desired outcome.
One advantage of making pre-blended combination tinctures is that when you have a specific end formula in mind, you can create it directly, all in one process, rather than needing to produce multiple single plant extracts and then blend them into a final product. This method can also be efficient from an ingredient conservation perspective, as it cuts down on the risk of having excess amounts of single plant extracts leftover for which you may not have an obvious use after blending. The downside, of course, is that if you blend your herbs before extraction, you can't separate the constituents in the finished formula, so your versatility is reduced.
We love creating blends to tincture together from plants harvested on our farm, Sunset Ranch, and gathered during our wildcrafting excursions. After bringing in a crop for use in Five Flavors Herbs products, we often throw some of our favorite fresh herbs together into reliable combinations for personal use in our home or clinic. For example, skullcap, vervain, and feverfew (found in our proprietary Skull Soother formula) are profoundly calmative, relaxing, and soothing for discomfort in the head. In the clinic, we commonly combine this cluster of herbs with Bupleurum (chai hu) formulas to help activate and augment their effects for patients struggling with agitation associated with substance use or pharmaceutical withdrawal, PMS, and myriad psycho emotional and neurologic conditions.
Your Favorite Blends
Whether you prefer to mix your herbs before or after they're transformed into tincture, we would love to hear about your favorite combinations! We are always looking for inspiration for creating new formulas or improving our current ones, so feel free to send your suggestions our way: info@fiveflavorsherbs.com. Any ideas we decide to use will receive a discount and our sincerest gratitude.
You might also enjoy:
Written by Benjamin Zappin, LAc: Five Flavors Herbs co-founder Benjamin Zappin is one of the Bay Area's most respected and knowledgeable herbalists and a licensed acupuncturist. With over 20 years of experience, Benjamin synthesizes his deep knowledge of Chinese and western herbal medicine with modern medical perspectives to create effective herbal formulas and treat patients. He serves patients through Paeonia Integrative Medicine.