Posted by Jules Benefico, Certified Clinical Herbalist on May 3rd 2021
Mother's Day is an opportunity to celebrate the special people who have cared for and nurtured us throughout our lives: the parent who brought us into this world, the grandmother who helped raise us, or the partner who is helping us raise a new little human. It's a holiday that invites us to reciprocate that love and care, so we've assembled this Mother's Day Gift Guide to nourish and pamper moms both inside and out. From natural skincare and spa goodies, to energy and mood support, to restorative gifts for new mothers, you'll find a wide selection of mindfully selected options perfect for anyone who takes natural health and wellness to heart.
All items in the gift guide are 15% OFF now through the end of the month (because one day of mother appreciation just isn't enough), but order today to make Mom smile this Sunday!
2021 Mother's Day Gift Guide
Gifts for Mood & Stress Support
Gifts for New Moms & Moms-to-Be
Natural Home Spa Gifts
Relax Bath Salts: Help Mom unwind like never before with this rich soaking blend. Its mineral and botanical-based ingredients help pull toxins out of the body while promoting a calm and relaxed state. Mineral salts, rose petals, calendula, chamomile, and lavender flowers nourish and revitalize the skin while also improving mood, energy, and overall well-being.
Gua Sha: These facial massage tools are crafted from genuine crystals and can be used to promote an array of skin and health benefits. Self-massage with a gua sha can stimulate circulation, tighten and tone the skin, reduce puffiness and dark circles around the eyes, and relieve facial tension for a healthy and relaxed glow.
Hair Healer: This nourishing oil blend is infused with high-quality botanicals such as saffron and Bulgarian rose to strengthen hair, reduce split ends and frizz, and give Mom's locks a smooth and luscious shine.
The Life Cycle Brightening Mask: This rich botanical facial treatment with a divine scent includes a gentle and restorative facial exfoliant that leaves skin feeling soft and supple.
Endorfin Chocolate: Help Mom indulge all her senses with a luxurious bar of chocolate. Made of high-quality, fair trade, and certified organic cacao blended with coconut sugar, spices, and essential oils, these bars are pure goodness—no dairy, soy, or refined sugar here! With seven unique varieties including Dark Chocolate with Coffee & Cardamom and Ginger Rose, these treats are sure to leave Mom feeling fantastic.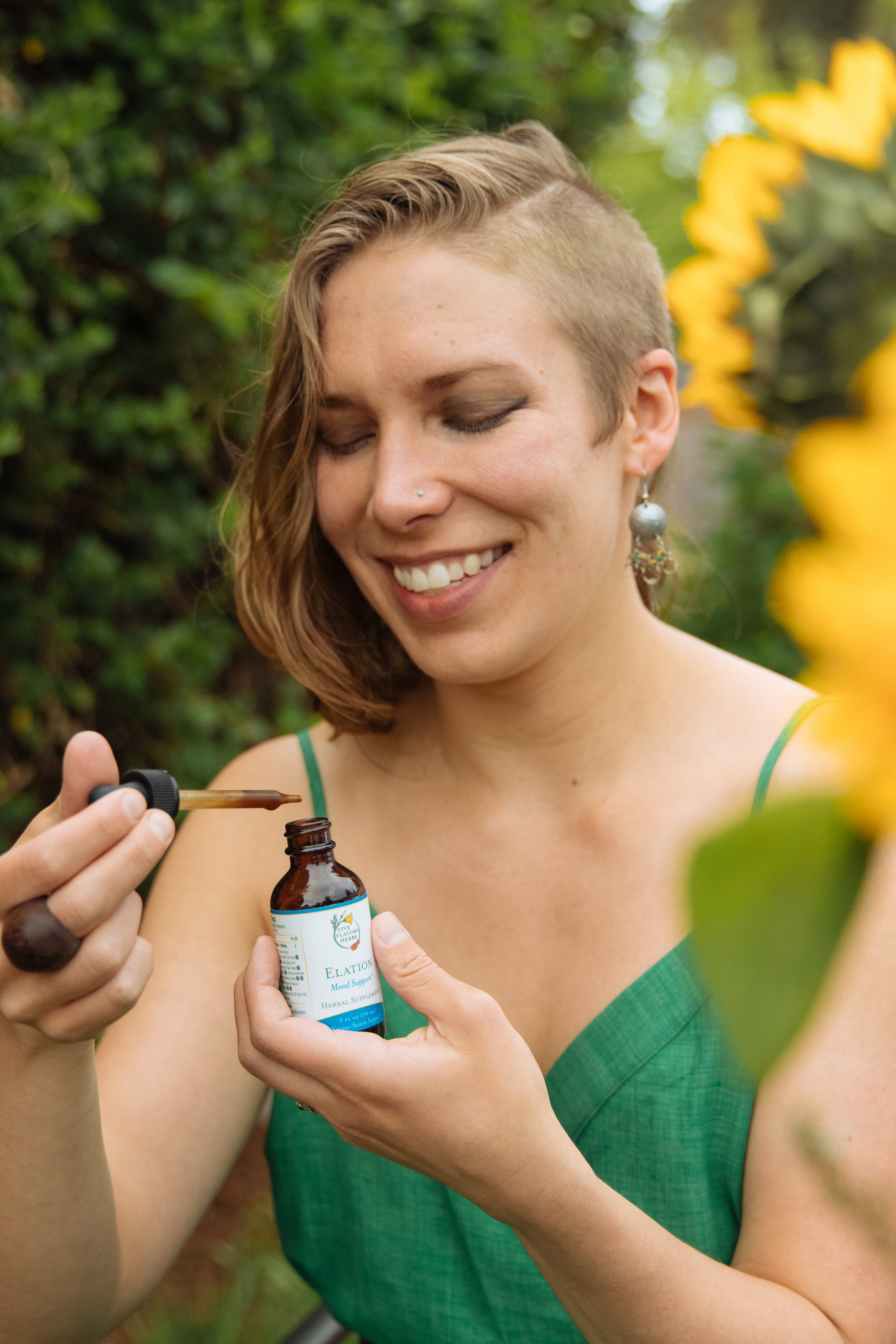 Gifts for Mood & Stress Support
Stress Away Syrup: Help Mom cope better, rest easier, and ride out emotional waves with grace with a spoonful of this spectacular formula. Uniting gotu kola for resiliency, adaptogenic ashwagandha for balancing, and tulsi for fortification, this potent potion supports a healthy stress response, nourishes the central nervous system, and helps regulate the excited/exhausted state.
Grace Flower Essence Blend: A perfect preparation for the upcoming holiday, this botanical spirit medicine helps nurture and heal the soul's relationship with the mother, grandmother, or the feminine archetype in community and culture. It's excellent for all biological, cultural, and spiritual milestones involving the feminine body and soul—including onset of Menstruation, Marriage, Motherhood, Menopause and Wisdom Elder.
Tranquility Tincture: This herbal formula helps calm restless thoughts and spirits—no small feat for many a busy mother! It includes Albizia (mimosa flower) and schisandra berry, which, according to Traditional Chinese Medicine, help elevate the mood and relieve occasional anxiety. California poppy helps break patterns of circular thinking, while skullcap calms and nourishes the nervous system. Kava kava, which has long been used to promote harmonious social interactions, begs you to share this formula with Mom and all the folks you love!
Elation Tincture: This top-selling extract blends the classic TCM formula "Free and Easy Wanderer" with Western herbs for the nervous system to provide both immediate and long-term mood support for handling stress and monthly hormonal shifts. The Chinese components help regulate Liver qi, support digestion, nourish the Blood, and uplift the spirit. Adaptogenic rhodiola supports a healthy stress response, and calming herbs like Albizia and lemon balm help stabilize and soothe.
Joy Kit: Shine Essential Oil Blend fills a room with sunny aromatics that work deeply on the mood through the olfactory sense to promote easy, joyful feelings.. In combination with our Elation Tincture (see above!), these botanicals provide an inner-outer mood support system to help Mom access some much deserved delight.
Bliss Tincture: All moms have those days, and this blend helps take the edge off with adaptogenic, uplifting, and feel-good herbs. This formula is especially helpful for getting out of the head and into the body to support a meditation practice.
Sleep Kit: A good night's rest is a priceless gift, so help Mom drift off with ease with this calming pairing. Relax Essential Oil Blend contains soothing aromatics for rest and relaxation, while our Sweet Dreams Herbal Tincture promotes restful sleep for occasional sleeplessness.
Clear Focus Kit: This duo lets Mom create a productive atmosphere with Focus Essential Oil Blend, and then reach that elusive state of alert-but-calm with our gently stimulating Clarity Tincture. With no caffeine crash, this pairing is better than an afternoon cup of coffee!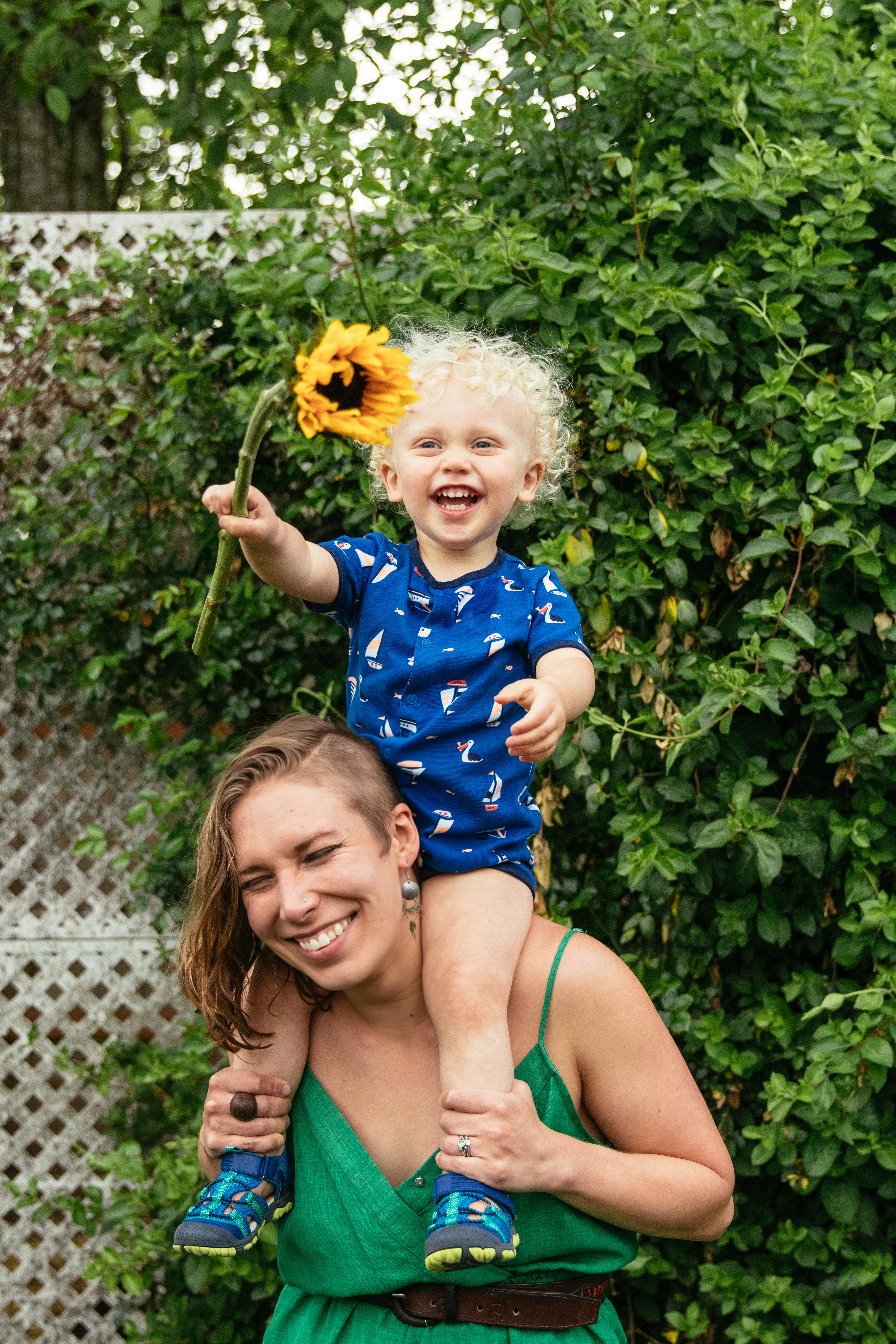 Gifts for Energy & Vitality
Sustainable Energy: Help Mom power through the day with this nourishing, uplifting, and caffeine-free energizing herbal blend! This adaptogenic formula with herbs like ashwagandha, holy basil, and eleuthero supports the adrenals and nervous system, relaxes the mind, and bolsters the mood to help the body respond to stress.
Mineral Tonic: This wellness tonic is packed with spring herbs famous for providing essential minerals. It fortifies the body, supports skeletal health, opens the channels of elimination, and replenishes our vital reserves. A vinegar and honey infusion known as an oxymel, this tangy preparation can be drizzled over salads, soups, or anything that needs a kick!
Mushroom Champion: This blend of five powerhouse medicinal mushrooms supports optimal wellness for the whole body. Reishi, maitake, cordyceps, turkey tail, and chaga mushrooms offer well-rounded daily immune, respiratory, and metabolic support while also promoting mental clarity.
Rasa Coffee Alternative: Another option for moms wanting a more nourishing energizer than coffee, Rasa's herbalist-formulated drink blends combine the best of Ayurvedic, Chinese, and Western herbalism to holistically support health and energy. Each delicious cup contains adaptogenic herbs and medicinal mushrooms for balanced energy all day.
Process Oxymel: This cleansing herbal infusion helps moms clear out the gunk so they can function and feel their best. This is a liver-loving, alcohol-free blend with major alkalizing and balancing properties that promotes energy, detoxifications, clear skin, and inner vitality.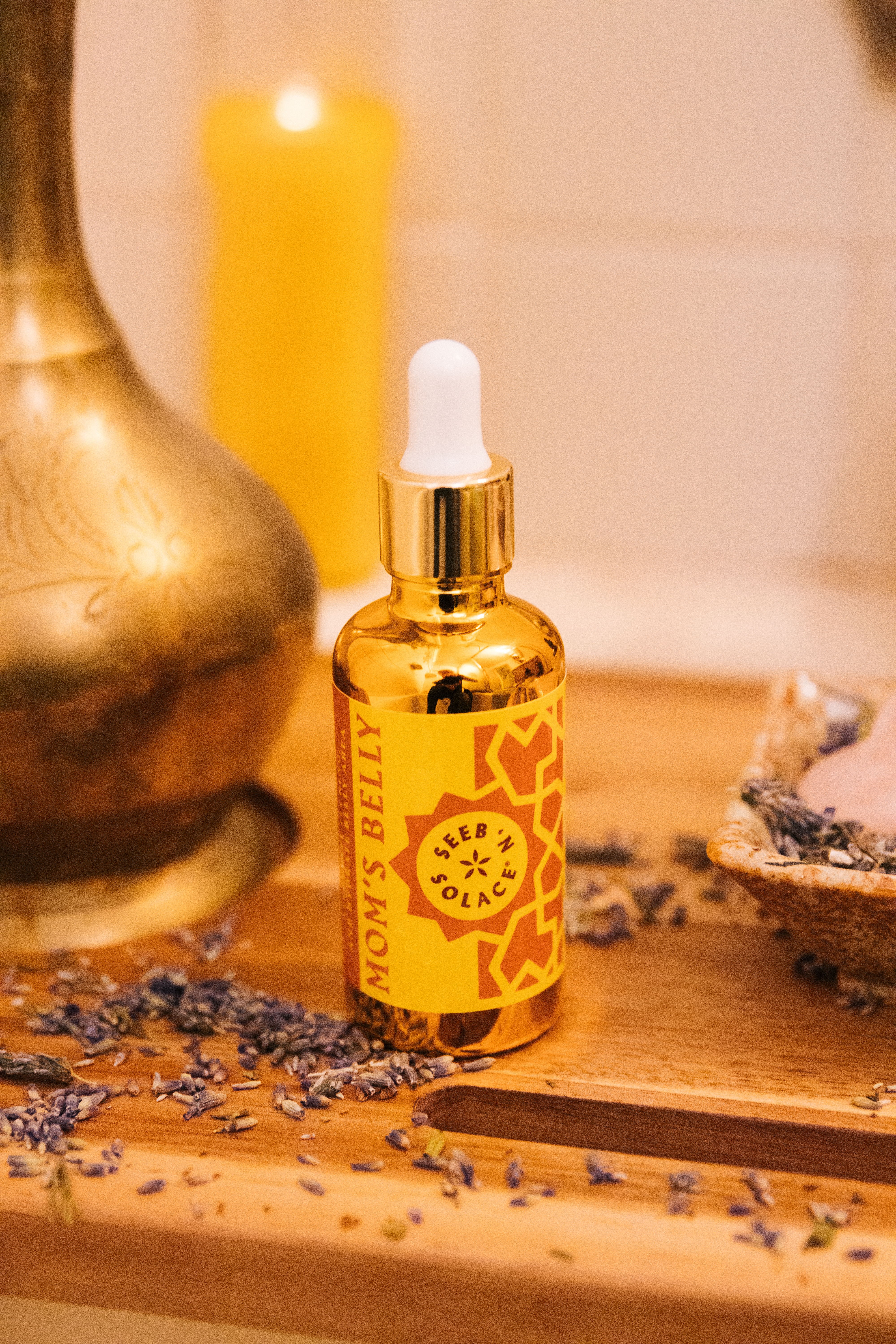 Gifts for New Moms & Moms-to-Be
Mom's Belly Serum: This divine-smelling serum aids in preventing stretch marks, relieves itching around the growing baby bump, soothes, and hydrates. The Ojai organically grown herbs infused into this blend promote the skin's natural moisture and collagen production in the growing belly area and protect against free radical damage.
Afterease: This blend has been lovingly formulated by wise women to soothe normal and temporary postpartum discomfort.
Nipple Salve: This gentle salve is a life-saver for soothing nipple discomfort and restoring skin for lactating folks when applied between nursing sessions.
Perineal Mama Mist: Tonify and aid the postpartum perineum with this gentle spray that helps new moms recover from a little one's grand entrance into the world.
Strong Woman Syrup: This iron-rich, nutrient-dense herbal tonic is made for women of all ages and is especially helpful for new moms. It supports the body in building blood and assimilating iron, which is essential in transporting oxygen around the body and is often deficient in new mothers.
Mother's Helper Tincture: For lactating folks, this herbal extract supports milk production and replenishes the body producing it, with botanicals like qi-supplementing astragalus and mineral-rich nettle.
Gifts for Women's Health Month
Women's Balance Kit: May also happens to be Women's Health Month, so we've created a new kit for menstruating people to support their monthly cycle. New Moon Tincture supports mood during PMS, while Full Moon Tincture aids with cramps and discomfort. Female Balance Essential Oil Blend is relaxing, uplifting, and supportive to easing monthly flow, and Strong Woman Syrup is a delicious iron-rich tonic to help replenish what is released. Gift this kit to a mother or other menstruating family member or friend this month for an exclusive Women's Health Month discounted price!
You might also enjoy:
Written by Jules Benefico: Jules is a Clinical Western Herbalist and the Online Marketing Content Creator at Five Flavors Herbs. She studies medical astrology, western alchemy, and clinical nutrition and infuses this into her herbal practice.