Posted by Ingrid Bauer, MD, MS on Oct 9th 2022
Reflections on Indigenous Peoples' Day
On Indigenous Peoples' Day, I am compelled to reflect on why as an individual and a business owner I support movements led by Indigenous communities where I live and do business. This reflection begins with examining where I come from and where I am today. I then share how I have chosen to give back and hopefully contribute to repairing past harms.
I am a descendant of European Americans who benefitted from genocide, stolen land and the exploitation of nature. Although the first family members who crossed the Atlantic in the 1700 and 1800s were certainly not wealthy or powerful, they prospered over the generations due to these historical processes, and participated directly in actions that perpetuated the displacement of native people. Both sides of my family reflect eras of US history that continue to reverberate today.
On my mother's side, my maternal grandfather's German-born grandparents staked a claim in Nebraska after the Homestead Act opened swaths of the Great Plains to settlers in the 1860s. One of the memorable photographs in my grandparent's home was an original print of the sod house, horses, and rifles my ancestors used to protect their homestead during "Indian raids."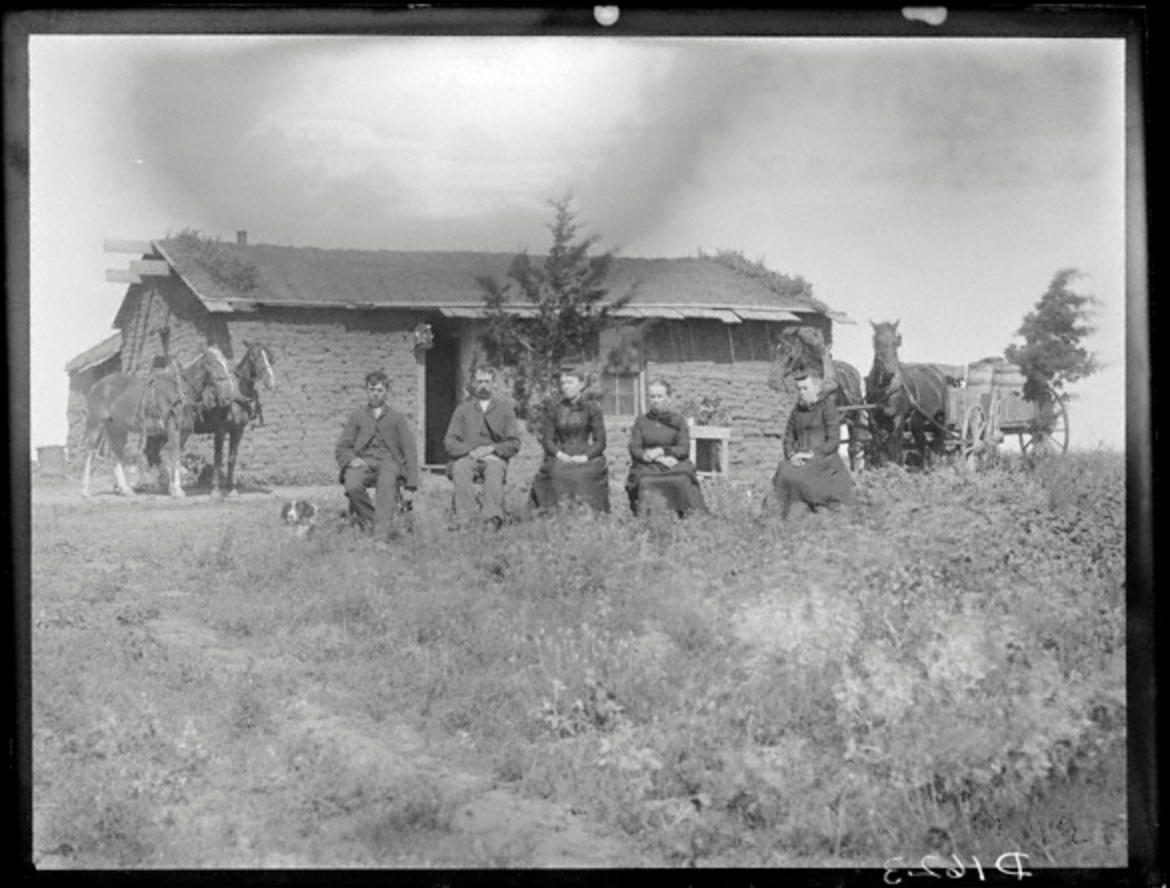 (Image is not my family, it is courtesy of the Library of Congress)
On my father's side, my Kentucky-born Scotch-English great-great-great grandfather traveled via ship to San Francisco in 1849. He worked laying the streets of Sacramento, then mined gold in the Sierra Foothills until he saved enough to start a general store, and eventually became supervisor and treasurer of El Dorado county. He eventually moved to Washington State, and his son, an engineer, became a leading copper prospector and game commission member in Alaska territory. While there are no images saved from the Gold Rush, my aunt has discovered troves of early 20th century images of the Alaskan frontier, which remind me how recent this history is.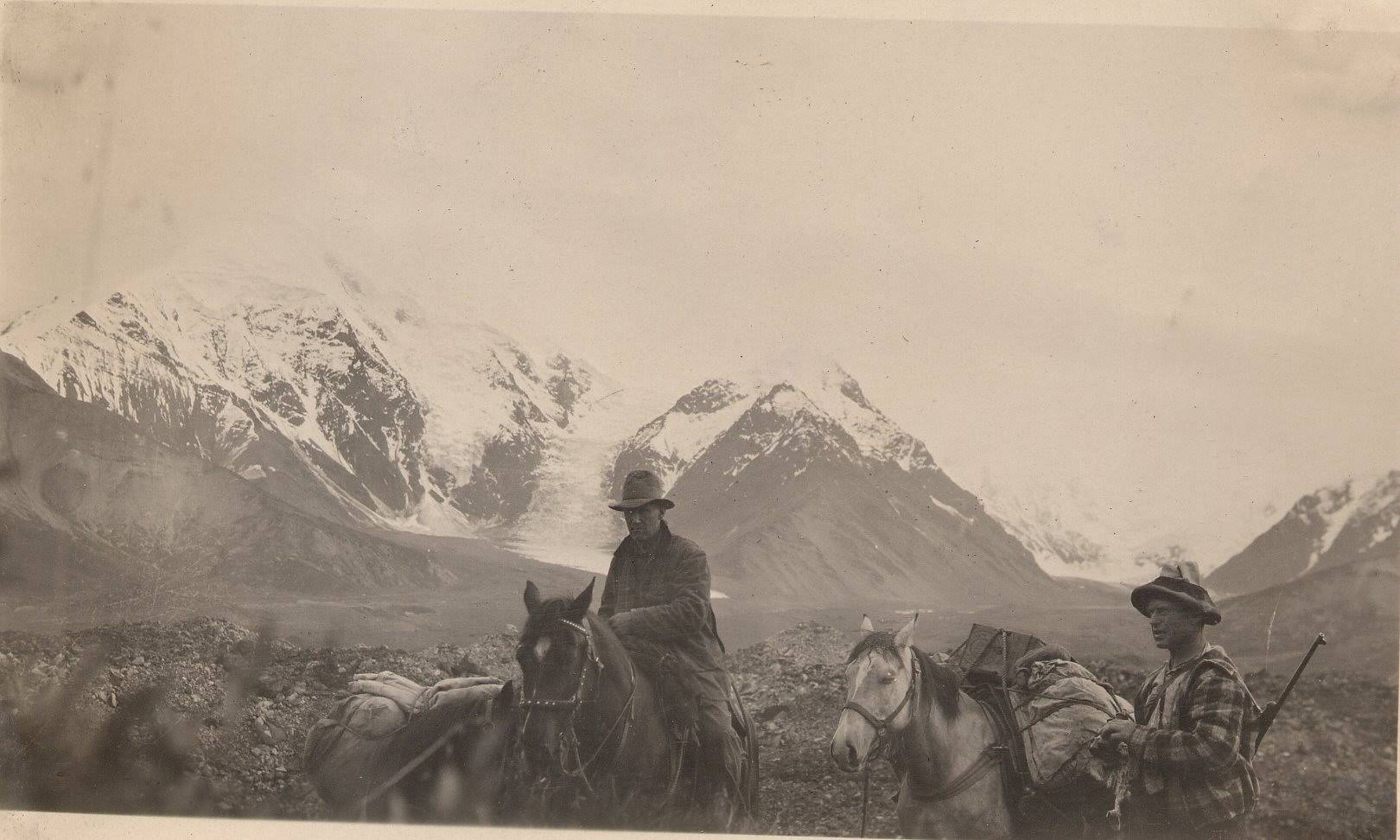 (my great-grandfather Irving McKinney Reed in Alaska circa 1920)
Today I live in the Sierra foothills close to where my great-great-great grandfather took gold to make his fortune. Here in Nevada City, we own an 8 acre farm where we raise sheep, fruit, vegetables, and herbs. Many days I hike with my kids and dogs to an abandoned mine across the road and through the scrubby oaks. Other days we float in the Yuba river and sun ourselves on the contoured rocks. We also make our herbal extracts in a facility here. We live and work on Nisenan land, and contribute monthly to their efforts to regain federal recognition, which was stripped in 1958, through the Ancestral Homelands Reciprocity Program. And if you are visiting or live in Nevada County, come to the 'Uba Seo gallery for ongoing art and cultural exhibits reflecting Nisenan heritage and lived experience.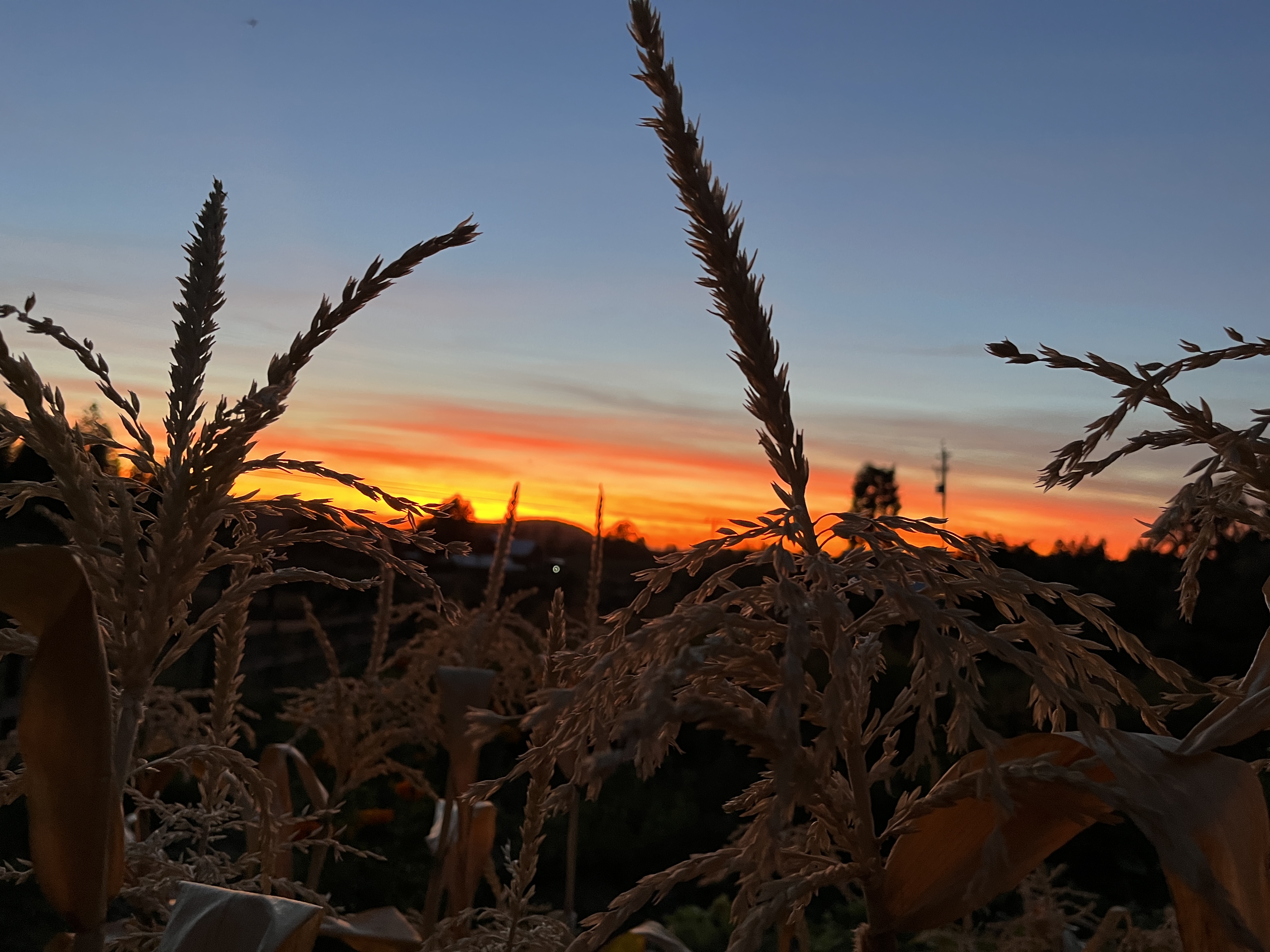 (Ripe corn during a foothills sunset on our farm)
Five Flavors Herbs' retail store and herbal pharmacy in Oakland, and my prior home of 10 years, is located on Huchiun, unceeded Lisjan (Ohlone) territory. Through tireless organizing, the Indigenous women leading the Sogorea Te' Land Trust have raised funds and negotiated the rematriation of Indigenous lands in the East Bay, including the recent return of Sequoia Point by the City of Oakland. To support their efforts, pay Shuumi Land Tax. In their own words,
"The Shuumi Land Tax is about repairing our broken relationships with each other and the land we live on. [...] No amount of money will undo the damage that's been done, will bring back the lost lives or erase the suffering of the people. But this is a step in a long-term process of healing, a small way you can, right now, participate in a movement to support the self determination and sovereignty of the local Indigenous community."
As a business dealing in medicinal plants, Five Flavors Herbs acknowledges that much of what we know about these remedies comes from Indigenous knowledge that has been appropriated and disconnected from the original sources over centuries. As herbalists and business people it is imperative that we not only acknowledge the people whose land we do business on, but also to give back in appreciation for using this medicine. Besides giving money, it is important that we build relationships with the people and land where this medicine comes from, so that it may serve in the healing process for our bodies, the land, and society.
Besides offering financial support, here are some additional ways that Indigenous organizers suggest acting in solidarity:
Learn the history of the land you are on. https://native-land.ca/ is an excellent resource for residents of North America.
Learn about the relationship of your own family line to stolen land
Include and center Indigenous voices in school curricula.
Learn about and support local Indigenous-led struggles to protect sacred sites, fight environmental degradation, and regain sovereignty.
Join efforts to change the names of public institutions, businesses, sports teams, and monuments that celebrate colonial violence and harm.
Be a good guest on the land: plant native flora, steward our watersheds, and treat the Earth and her inhabitants with respect and gratitude every day.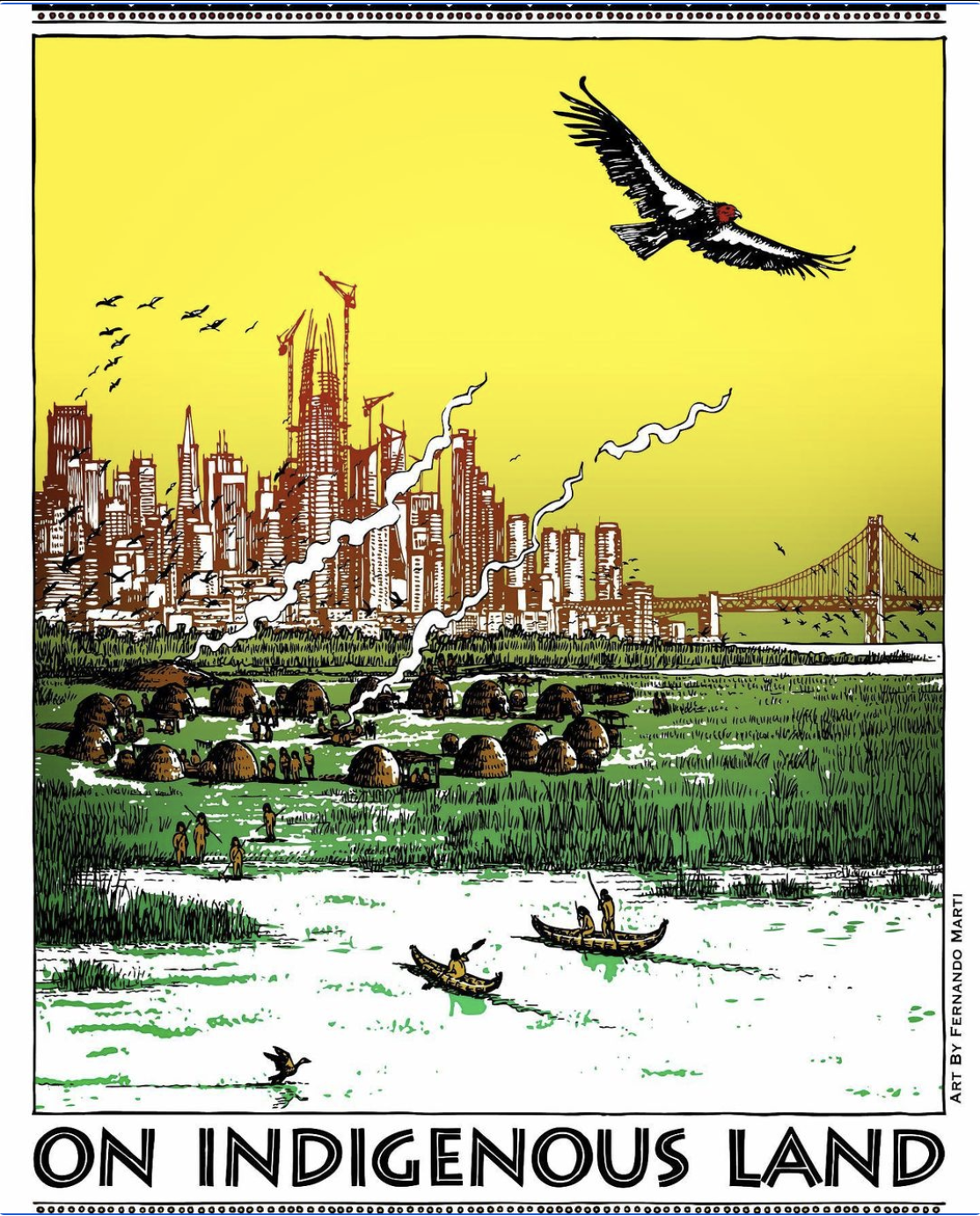 Art by Fernando Marti @el_compay_nando