Posted by Ingrid Bauer, MD, MS on Oct 25th 2021
When it comes to gift giving, it's the thought that counts—and what could be more thoughtful than gifts that bring joy and well-being to the recipient, the community, and the planet? When shopping, consider supporting local small businesses with your dollar.
Find sustainable, locally made, and unique gifts for family, friends, and most anyone on your list with our Local Makers Gift Guide. With locally made organic skin care, expertly curated wellness kits (perfect for gift baskets!), and physician-crafted herbal extracts to calm, fortify, and inspire, our herbal product hit list is designed to make your holiday shopping stress-free and rewarding.
All offerings on this guide are available for US delivery (with FREE SHIPPING on orders $100+) or free pickup at our Five Flavors Herbs apothecary (choose "Store Pickup" at online checkout, or give us a call for assistance).
Remember to do a little shopping for yourself as well!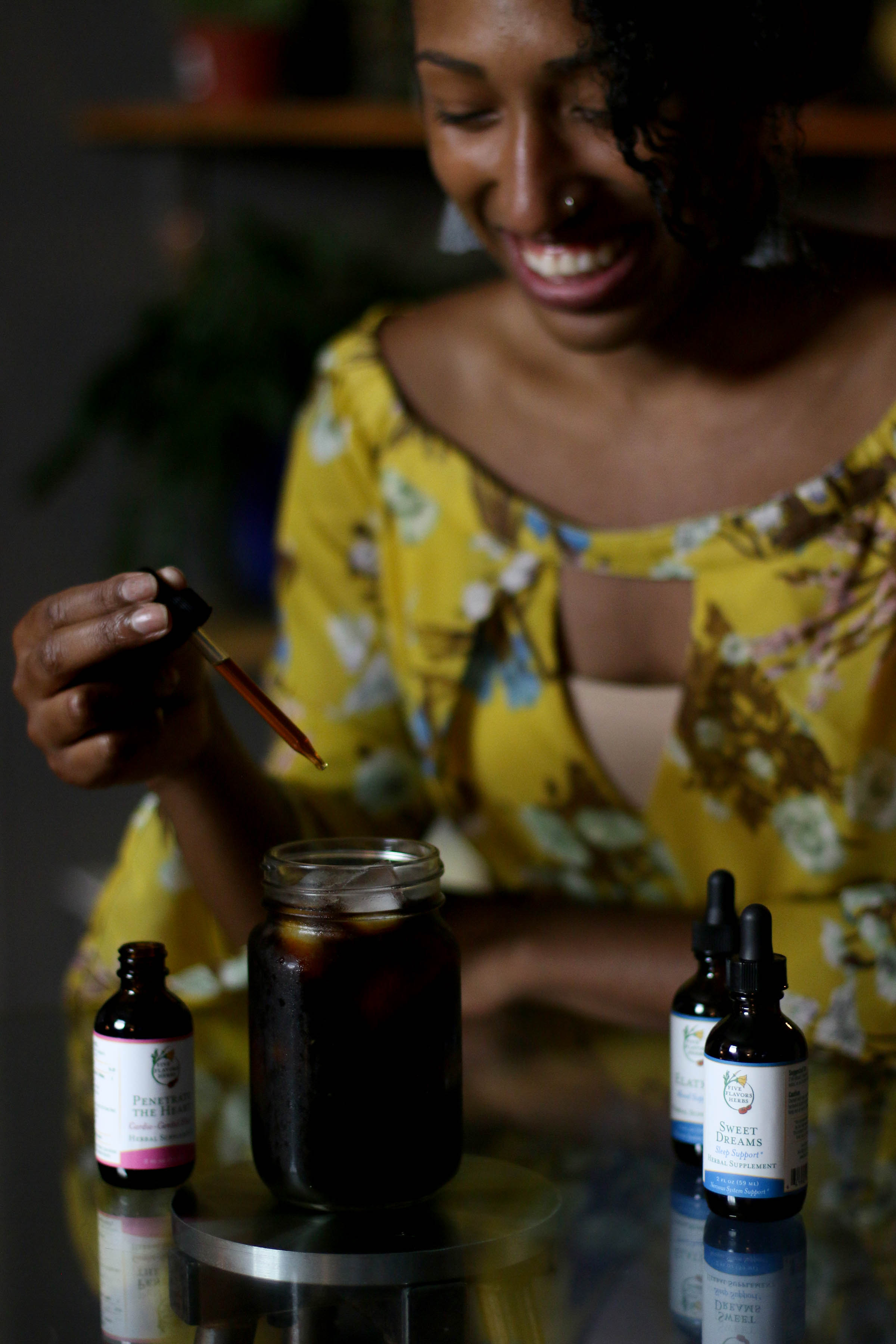 Five Flavors Herbs Tinctures for Mood, Mind & Body
Elation Tincture for Mood - This formula blends the classic Traditional Chinese Medicine formula "Free and Easy Wanderer" with Western herbs for the nervous system to provide both immediate and long-term mood support. The Chinese components help regulate Liver qi, support digestion, nourish the Blood, and uplift the spirit. Adaptogenic rhodiola supports a healthy stress response, and calming herbs like Albizia and lemon balm help stabilize and soothe.
Sustainable Energy Tincture for Vitality - This adaptogenic blend with herbs like ashwagandha, holy basil, and eleuthero nourishes the adrenals and nervous system, relaxes the mind, and uplifts the mood to help the body respond to stress.
Mushroom Champion Tincture for a Resilient Body & Mind - The newest addition to our signature formula line combines FIVE of mycology's therapeutic favorites—reishi, turkey tail, cordyceps, maitake, and chaga—in each dropperful for convenient, broad-spectrum, and robust wellness support. Enjoy it simply, or add it to a hot drink or smoothie.
First Response Tincture for Immune & Sinus Support - This formula combines potent herbs for supporting the body's immune system during the initial phases of mild seasonal discomfort. Elderberry and yarrow have been combined for centuries to help stimulate immune response, and herbs like marshmallow root, osha, and licorice root help relieve mild throat and respiratory discomfort.
Penetrate the Heart Tincture for Romance - This cordial is not only beneficial, but delicious! When enjoyed on its own, with sparkling water or mixed into a cocktail or mocktail, it's formulated to uplift the mood (with herbs like Albizia), support the heart (with the help of hawthorn berry), and to boost libido (with herbs like damiana, horny goat weed, and cacao).
Tranquility Tincture for Peace of Mind - This formula helps calm restless thoughts and spirits. From a TCM perspective, Albizia and schisandra berry help elevate mood and relieve occasional anxiety. California poppy helps break patterns of circular thinking, while skullcap calms and nourishes the nervous system. Kava kava, which has long been used to promote harmonious social interactions, begs you to share this formula with friends!
Single Herb Extracts - Our line of 14 organic extracts includes versatile and widely used beneficial botanicals perfect for creating personalized wellness support at home. They can be combined into simple DIY blends or used to add new dimensions to a favorite pre-mixed formula, making them perfect for home herbalists who enjoy crafting their own signature remedies!⁠⁠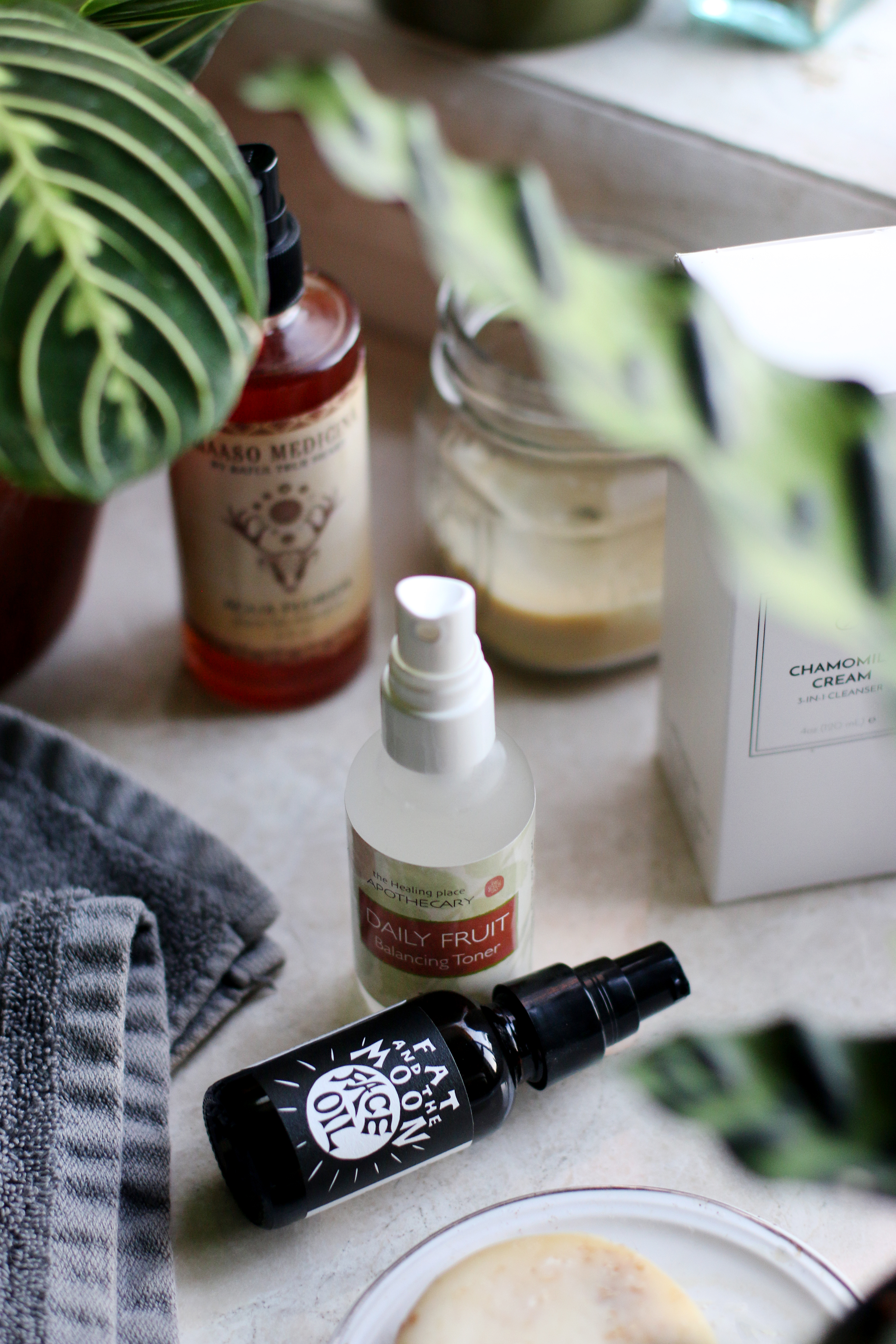 Natural Health & Beauty Gifts
Face Oil by Fat + the Moon - As with most things, the key to a healthy complexion is balance. When you attack the oil on your skin, your face can overcompensate to try to make things right...and we all know how that ends. Fat + the Moon's Face Oil helps skin re-negotiate its own oil production to achieve peace and harmony. Beauty, peace, and balance...sounds like the perfect Winter Solstice gift to us!
Daily Fruit Toner by The Healing Place Apothecary - Balance, repair, and tone your skin with this botanically infused facial toner. Fruit extracts, tree resins, herb distillates, Dead Sea salt minerals, and aloe work in concert to combat free radicals, encourage cell turnover, and calm inflamed skin.
Agua Florida by Maaso Medicina - Agua Florida is a traditional and synthetic-free flower water, or "Florida water." Its refreshing and balancing cinnamon-clove-citrus scent contains powerful cleansing energies that come directly from the plants. Agua Florida can be used in skincare, steams, and space-cleansing rituals to help move stuck energies, ground, and protect.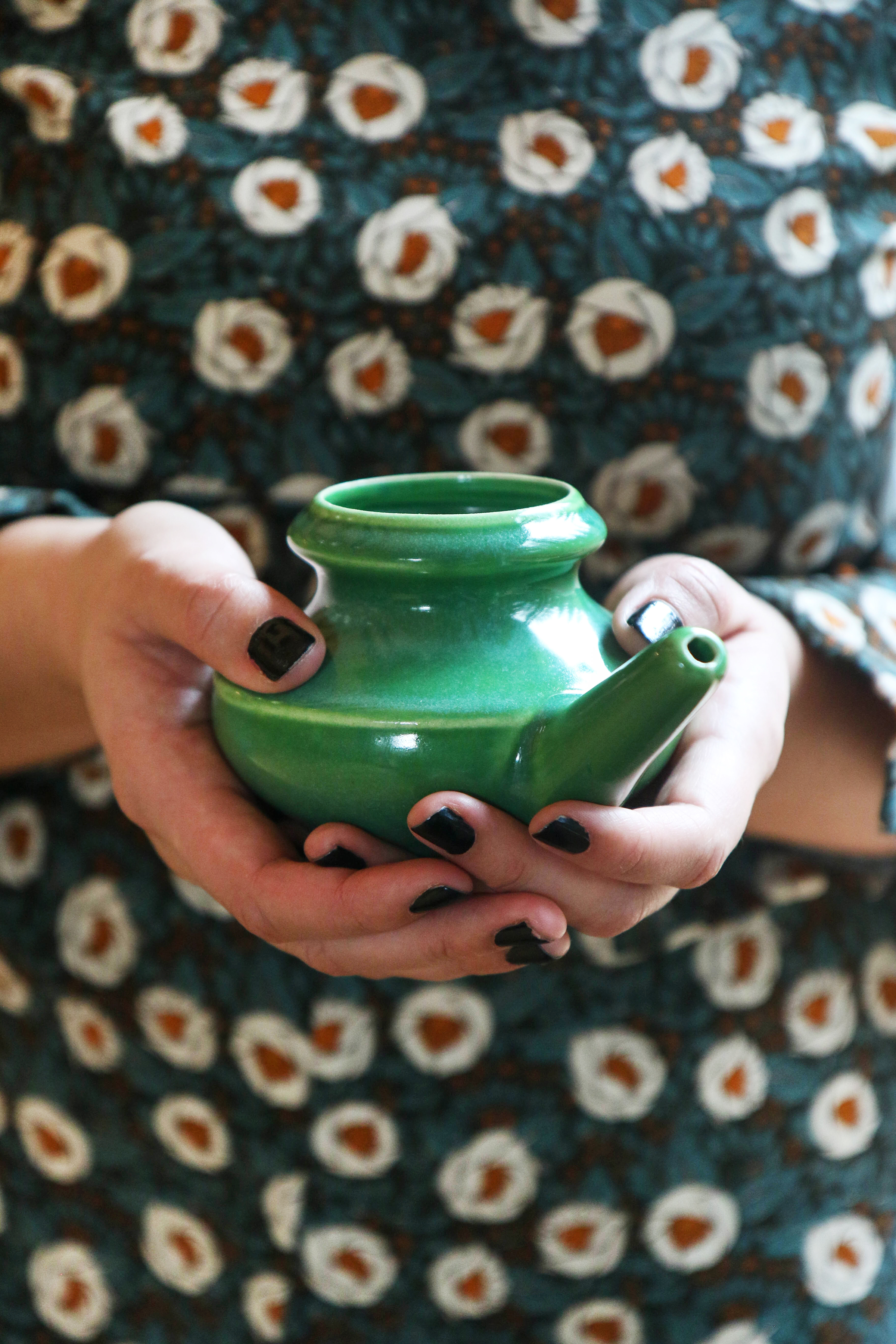 Home Goods, Jewelry & Self Care Tools
Natural Wax Candles - We consider candles essential homemaking supplies, whether you're looking to support relaxation and meditation, fend off the winter blues, or celebrate a seasonal shift or holiday. ⁠⁠As nights lengthen and temperatures fall, these small flames comfort us with their warm light—and bring us a bit more in tune with the dynamic energies surrounding us. ⁠⁠Brighten the holidays with handcrafted illumination from local chandlers we love, including crystal-infused ritual candles, plant-powered altar candles, and other herbal burnables from Lit Rituals.
Gua Sha Massage Stone - A gua sha is a massage tool traditionally used by skilled Chinese medicine practitioners to move stagnant qi, fight inflammation, and address chronic discomfort. Today, it is widely used by wellness seekers in many cultures in self-massage routines to unblock and clear lymph accumulations in the body for improved energy and resilience. Share self care this holiday with a beautiful gua sha stone from Free Flow Botanicals.
Ceramic Neti Pot - A neti pot can do wonders for seasonal stuffiness—whether you're needing to clear out some winter gunk, or dealing with some pollen-provoked buildup. Gift the benefits of this traditional Ayurvedic method for fast nasal relief with STUNNING ceramic neti pots and essential oil-infused nasal formulas from Baraka.
Premium Quality Essential Oils & Essences
Essential Oils & Oil Blends - Essential oils, whether diffused in the air or applied (in safely diluted amounts) to the skin, offer us a fast-track to experiencing the benefits of plants for body, mind, and mood. Since safety and environmental impact are major concerns in the world of essential oils, we've done our homework to ensure the purity and sustainability of every oil available in our shop. Help the aromatherapy lovers in your life fill their lives with herbal goodness with essential oils and blends from Floracopeia.
Flower Essences - A flower essence is a water-based infusion intended to capture the energetic properties of a plant, allowing us to feel the benefits of being in its presence. Explore the 100+ varieties available in our apothecary, including locally made Flower Essence Services and Ms. Tea Botanica.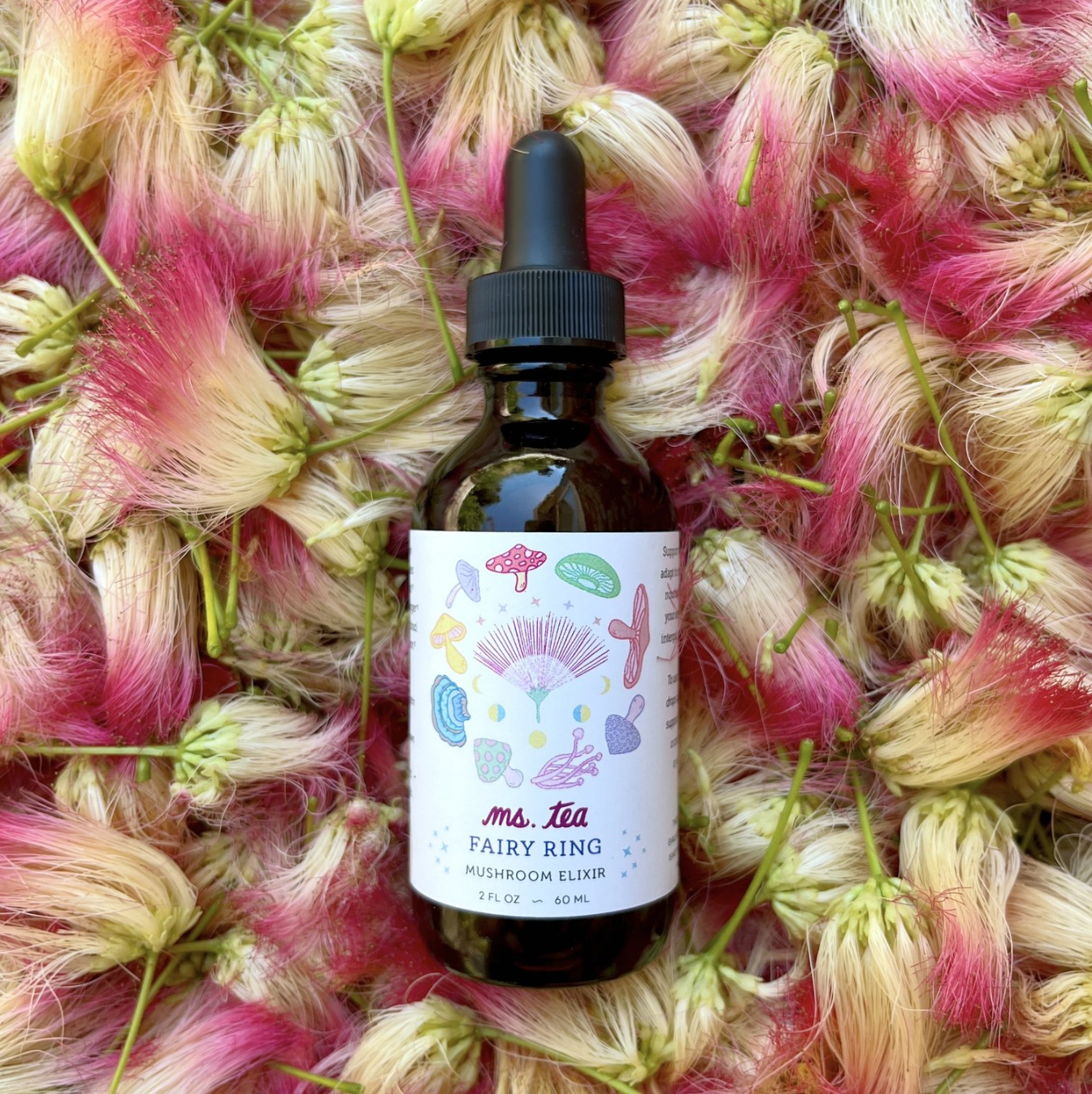 Gift Basket-Worthy Health & Wellness Kits
Our kits provide multi-modal support for optimal health, featuring Five Flavors Herbs tincture formulas matched with our favorite supplements from the apothecary. These kits make great gifts and form the building blocks for a natural first aid kit for home or travel.
Digest Ease Kit - Our Digest Ease Kit helps nourish, soothe, and support the function of the digestive system. We've matched our GI Feel Better Tincture for digestion with probiotics, Ayurvedic herbs, and other supplements for a gift kit that offers broad-spectrum care for the gut flora and microbiome.
Stress Support Kit - Our Stress Support Kit aids the nervous system and helps reduce tension. Our signature Tranquility Tincture, along with calming essential oils, vitamins, and other botanical stress aids, help you cope with normal daily strain on the body and mind.
Uplift Kit - The Uplift Kit is designed to help promote mood balance and spark joy. This kit features our mood-boosting Elation Tincture along with joyful essential oils, energizing vitamins, and herbal syrup with adaptogens for stress relief.
Immune Acute Kit - Keep this kit on hand to respond quickly to the earliest symptoms of a viral syndrome. The kit contains Osha & Spilanthes Throat Spray, First Response Tincture, Elderberry-Zinc Losenges, Zinc Picolinate Capsules, and Buffered Vitamin C Capsules.
Immune Protect Kit - The offerings in the Immune Protect Kit help to fortify and reduce strain on the immune system. This gift kit includes our Back to School Tincture, Osha & Spilanthes Throat Spray for on the go protection, Stamets 7 medicinal mushroom powder, and immune-stimulating essential oils to keep your body and your space strong and resilient.
Allergy Aid Kit - This comprehensive collection can help support the sinuses, ease watery eyes, and assist in reducing tissue reactivity. The kit contains Clear Passage Tincture, Ceramic Neti Pot, Mineral Salt Rinse, and Quercetin Capsules.
You might also enjoy: